Speaker: Jodie Cook, Landscape Architect and Designer, ASLA
Watershed Gardens are the future of California home landscaping. Join NatureScape and MyAvantGarden.com creator Jodie Cook to learn how to create a wildlife-friendly, naturally low-water native garden with curb appeal using the watershed approach to landscaping.
Our gardens can do so much more than just look pretty – designing with the watershed means creating a garden that flourishes in the face of change. You will be introduced to basic rainwater capture theory and contouring soil for rain.
As a professional landscape designer, instructor and former public garden Director Jodie Cook immerses herself in plants, gardens and landscapes daily. She was certified in Landscape Architecture through the University of California, Berkeley and has trained at the New York Botanical Garden School of Horticulture and Design. Jodie is an EPA Watersense certified Watershed-Wise Landscape Professional, a Watershed-Wise Landscaping Qualified Trainer, a US Green Building Council 'Sustainable Sites' Certified Advanced Professional. She has taught Metropolitan Water District's California Friendly Landscape Workshops.
She operates Jodie Cook Landscape Design, LLC and MyAvantGarden.com, a collaboration with Tree of Life Nursery offering turn-key front yard landscape conversions from turf to native gardens. www.jodiecookdesign.com, www.myavantgarden.com
6:30pm-7:00pm: NATIVES FOR NOVICES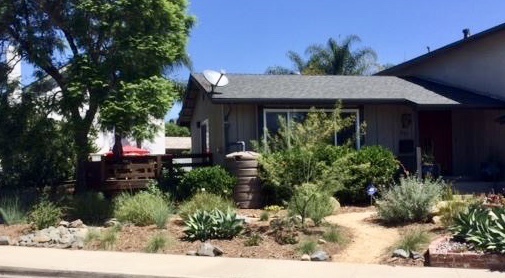 Your Natives Love Rainwater: Learn How to Catch and Store Rainwater to Keep Your Native Garden Thriving
with Brook Sarson, Co-owner and CEO of CatchingH2O and H2OME
Brook is co-owner and CEO of CatchingH2O and H2OME. She started H2OME in 2008 with the mission to be a resource to the San Diego Community for water harvesting. She was determined to create change from the ground up by showing homeowners, educators, and policy makers how simple and effective rainwater harvesting and greywater recycling can be. Her continued mantra has been that individual contributions create tremendous impact toward a larger water conservation strategy. @sandiegosaveswater, www.h2o-me.com, www.catchingh2o.com, brook@h2o-me.com
7:00pm-7:30pm: A time for discussion, camaraderie, visiting, and enjoying the sales table.

7:30pm: FEATURED PRESENTATION