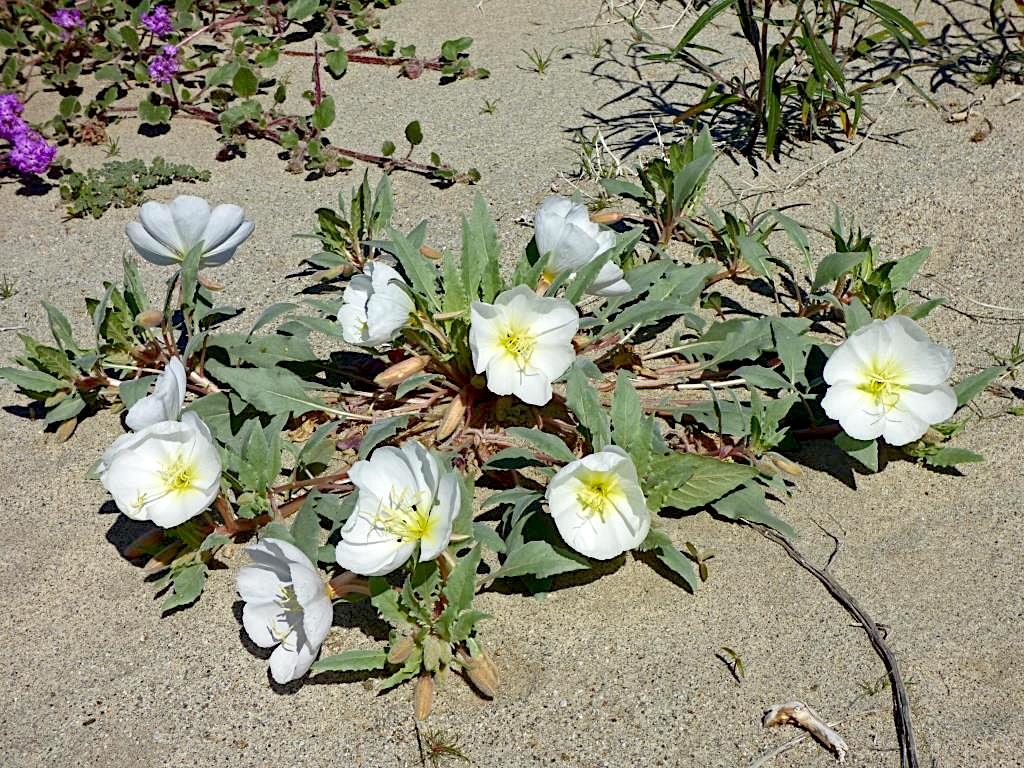 At the DesertUSA website: desertusa.com/wildflo/wildupdates.html you can find updates on the wildflower blooms at various desert areas, such as Anza-Borrego Desert State Park, Death Valley National Park (NP), Joshua Tree NP and Mojave Desert NP, and even the deserts of other southwestern states. Anza-Borrego Desert SP also has its own website for wildflower updates that tells you exactly where the best wildflower displays are in the park: abdnha.org/pages/03flora/reports/current.htm or you can call 760-767-4684 for an update.
Here are some recent desert wildflower photos by CNPS-SD members.
THE TIME TO GO IS NOW!